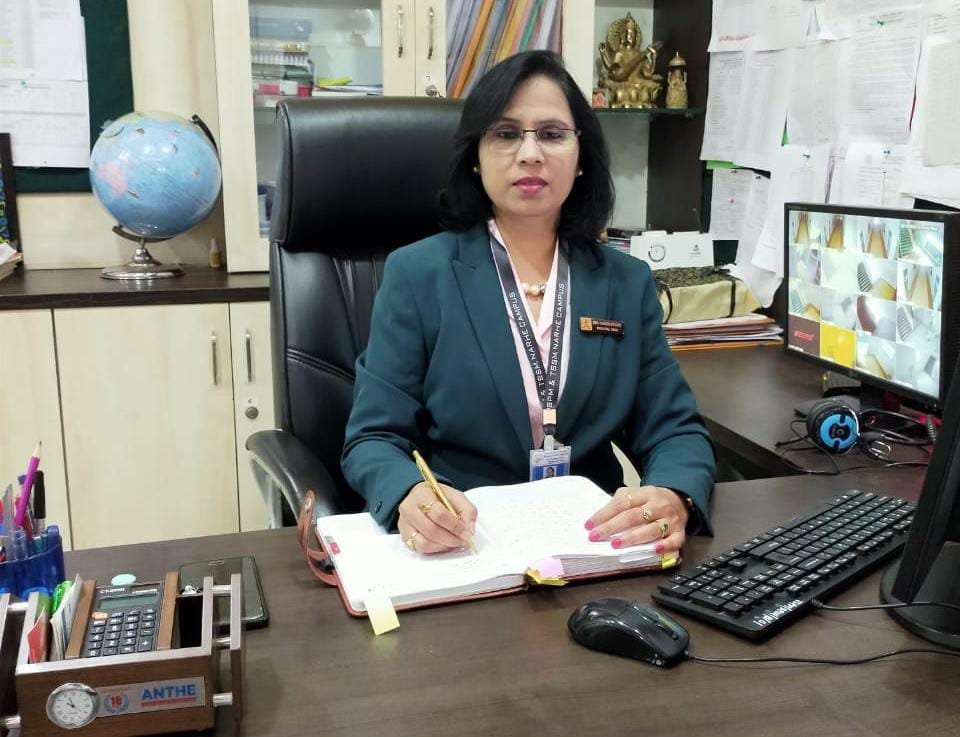 Dear Parents,
"Success comes to those who work hard and stays with those, who don't rest on the laurels of the past."
It was Margaret Mead who said "Children must be taught how to think, not what to think," and to enable this, our motto of Knowledge, Imagination and Innovation is encouraged through a holistic approach.
"TO MOTIVATE THE WEAK, TO ADDRESS THE AVERAGE AND CHALLENGE THE GIFTED"is the teaching vision of our school.
Aristotle once said that, "Educating the mind without educating the heart is no education at all." Even as we impart education to match the advancement in technology and globalization, we march our children ahead with moral values and principles. We Endeavour constantly to instill these qualities in our children. We pride ourselves to help them grow and develop into sensitive and responsible citizens of the next generation.
A committed and supportive management, dedicated teachers, caring and co-operative parents blend harmoniously to create a child-centric school. It is natural to find in this ambience, the intensive use of a variety of thinking activities, strategies and group dynamics so that the classrooms become alive.
With sincere and warm regards.

Vandana Kharat
M.A. B.Ed DSM
Principal-BPSN, Narhe